Steinway pianos have a lot to offer those who love this particular type of musical instrument.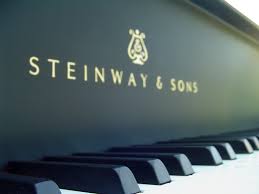 The production of a grand piano takes an estimated 12 months to complete. This includes the two months that it takes to dry and season the wood and three months to wait for the pianos to leave the manufacturers in New York and Hamburg.
Each upright and grand piano are thoroughly handcrafted during the manufacturing process. The challenge is to ensure every musical instrument is faultless in its own extraordinary way. Every piano dealer, technician, and seller will categorize a used piano in a dissimilar way, and to ensure you understand it, I have broken it down into seven easy classifications.
• Original – This category is rather obvious. They are pianos that have never gone through a reconstruction or had their components replaced since the day they were manufactured. These pianos are normally under 20 years of age.
• Shell – This category is for pianos that have never been restored. In general, these pianos are not in playing condition. Most of them are not useable at all. They are often compromised, damaged, or neglected, and have had no maintenance or never been serviced for a very long time.
• Rebuilt – The pianos under this classification had all their parts reconstructed to their original form. A number of the major parts that are regularly restructured are the action parts, the soundboard, the bridges, and the case.
• Stein-was – These are Steinway pianos that have had one or several components replaced with other brands' parts.
• Heirloom collection – The pianos under this classification are those available through certified dealers. Each piano carries a 5-year warranty as a new piano with authentic components. A Certificate of Authenticity and a medallion distinguish every one of these pianos.
• Repaired – These pianos have had their parts repaired in due course without replacing any of their major parts. In addition, they have been maintained and are capable of being played on a daily basis. Nonetheless, the major components might likely need to be replaced in the future.
• Factory refurbishment – These are the ones that were refurbished by the Restoration Center in NYC and have had the original components replaced with authentic components.
Steinway Company has many models to offer, such as:
Model D – Concert Grand
Height – 8'11" – ¾"
Width – 61 ¼"
Weight – 990 pounds
Model B – Music Room Grand
Height – 6'11"
Width – 58"
Weight – 760 pounds
Model A – Parlor Grand
Height – 6'2"
Width – 57 ¾"
Weight – 695 pounds
Model O – Living Room Grand
Height – 5'10 ¾"
Width – 57 ¾"
Weight – 616 pounds
Model M – Medium Grand
Height – 5'7"
Width – 57 ¾"
Weight – 560 pounds
Model S – Baby Grand
Height – 5'1"
Width – 57 ½"
Weight – 540 pounds
K-52 Upright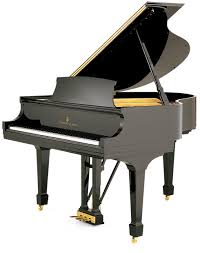 Height – 52"
Width – 60 ¾"
Weight – 600 pounds
1098 Upright
Height – 46 ½"
This model is widely used in various institutional settings for many years. It features the Accelerated Action and strategically and massive backposts. It is extremely well used in music schools and conservatories.
45-10 Upright
This piano also comes in a cabinet style that is specially created for the home. It offers every single thing that is found in the Sketch 1098. It is a very sturdy instrument and with its beautiful aesthetic value, you can never go wrong with it.
Which is your favorite Steinway piano?