For music lovers, there truly are few joys in this world to compare with owning a piano. No matter what size or shape it is, a piano is a distinctive addition to any home that pleases the eyes and ears both. And among those of us who love pianos, own a piano, or merely long to be a piano-owner, we know that Cooper Piano is the source for pianos that Atlanta has relied on for more than a century.
Cooper Piano was established in 1906, and has grown into one of the most robust purveyors of piano services in Georgia. Their expertise allows them to offer sales, restorations, and even moving and storage solutions for current owners. Here are just a few of the great services that Cooper Piano delivers:
Piano Sales
Cooper Piano stocks a full line of more than eighteen brands, from Yamaha to Steinway Grand Piano. They sell Grand Pianos as well as uprights and even digital models, to provide the perfect piano to fit into any lifestyle. They also stock numerous well-maintained and restored pre-owned pianos, so that perfect piano can be within your reach.
Piano Rentals
If piano ownership is too much of a commitment, but you still want the joy of a piano in your home, Cooper Piano also rents pianos, and rentals begin as low as $25 a month! At that price, no one who wants one of these instruments in their lives needs to be turned away. They even offer an exclusive rent-to-own program, so you can start enjoying a beautiful new instrument immediately.
Restoration and Repair
Thanks to their decades of expertise in the care and maintenance of these beautiful instruments, Cooper Piano also offers a full line of restoration and repair services. They can keep your piano in perfect condition both inside and out. If you have an heirloom piano that's lost its luster or become worn over the years, they can bring it back to its original brilliance. If your piano has become damaged inside, or merely needs tuning,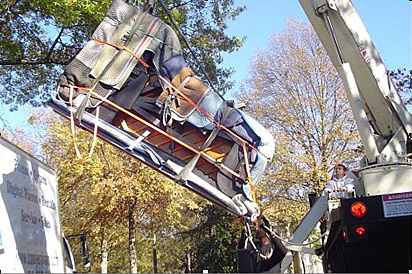 they can restore its voice.
Piano Moving and Storage
Another valuable service for pianos Atlanta-based Cooper Piano provides is transportation for your piano. Unlike your everyday movers, their moving specialists understand the proper care and handling of an upright or majestic Grand. You can feel certain that your piano will arrive at your new home undamaged.
Or, if you have a need to store your instrument for some time, Cooper Piano has facilities especially for safe storage. It's climate-controlled and carefully attended to ensure you get your piano back just how you left it. Since Cooper Piano is licensed, bonded, and insured, you know it's in good hands.
Player Pianos
Player Pianos have come a long way since the early mechanical designs, and Cooper Piano has stayed with the times. They can retrofit your piano with a modern, MIDI-driven player piano system that can even be controlled through a smartphone or tablet computer. With just a few touches on your phone, your home could be filled with live music played by a piano in your own home. It can even be controlled over the Internet! Contact Cooper Piano for a quick quote.
Cooper Piano Is All You Need
In short, Cooper Piano provides all the services for pianos that Atlanta music lovers could need. From sales to maintenance to storage, they can help ensure beautiful music stays in your life. They can even help you find piano lessons for yourself or a child! No matter what your needs are, Cooper Piano is happy to help.
Plus, of course, if you have any piano-related questions at all, Cooper Piano will be happy to answer them here on the blog, or in person at their showroom. They're here to help.