Atlanta homeowners who are considering buying a piano often have a difficult choice ahead because there are so many beautiful, rich-sounding pianos available. One consideration may be between Steinway and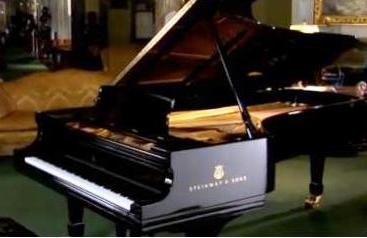 Schimmel pianos and a little bit of education about both piano companies can go a long way in helping you determine which piano is right for you.
Steinway & Sons
Founded in 1853 by Henry Steinway in Manhattan, Steinway & Sons Piano Company is responsible for the creation of the modern piano. Every piano was crafted one at a time, which is a tradition that continues today and the skills used to create every piano passed down through each generation.
Steinway Pianos
The Steinway & Sons Company continues to produce grand pianos, including concert grands, music room grands, medium grands, baby grands, and reproductions of the Louis XV and Chippendale grand pianos.In addition, Steinway produces three types of upright pianos, including the traditional upright made in the same style as the original introduction in 1903, the Sheraton, modeled after 18th century pianos and the Model 1098, which is a modern version of the upright piano.Steinway & Sons also produces a variety of limited edition pianos in the Hamburg and New York factories as well as art case pianos made from rare woods and materials that feature dramatic styling.
Schimmel
William Schimmel founded the Schimmel Piano Company in 1885 in Germany. His son Wilhelm took over the company in 1927 and the company remains in the family today, with Nikolaus Wilhelm assuming management of the company in 2003.
Schimmel Pianos
Schimmel Pianos offers a range of different types of pianos, including the Konzert line of grand pianos and uprights for professionals and the Classic line of grands and uprights for homes and businesses.The company also produces the Vogel by Schimmel line of upright and grand pianos with an eye towards technical details and sensitivity.The May Berlin Selected by Schimmel line of pianos is more affordable and geared towards families and those on a more limited budget.
Pricing and Models
For more information about pricing and various piano models, including the right piano for you, please contact us at Cooper Piano. We have been serving the Atlanta area for over 100 years and are available at 404-329-1027.