Spring Into the Spotlight with a Baby Grand Piano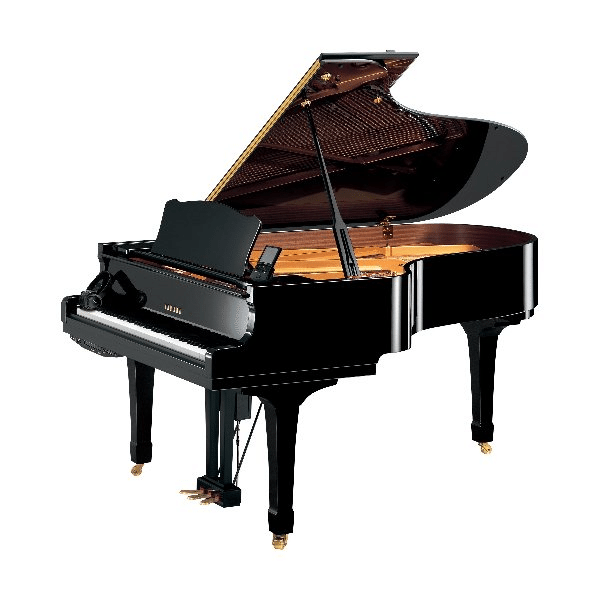 Would you like to have a grand piano but are limited on space and thinking about the budget? Nothing can bring more beauty and delight to your home than a baby grand piano. Baby grand pianos come in several lengths, styles, color and wood type and cost.
Benefits
I tell clients that the sound benefits of the baby grand piano can be very similar to that of a grand piano. The longer the piano strings, the richer the tones. Ideally then, a grand piano produces the richest of tones and timbre. However, I know that not everyone has the space for a grand piano and may not want to pay as much as a grand piano costs.
Having a baby grand piano in your home will give you the benefit of a piano that has  longer and horizontal strings, but the baby grand will take up less space and the cost is less than a grand piano. Depending on the space you have, I recommend purchasing one of the longer baby grand piano models in order to take full benefit of the horizontal strings. The tone and timbre of a baby grand can be very similar and just as enjoyable as a grand.
Style and Color
Do you have a definite color or style in mind? Elegant wood grains and beautiful ivory keys, inlays and scrollwork is what we typically think of when we think of baby grand pianos. Most baby grand pianos are made from wood and may have intricate patterns and carvings. However, some baby grand pianos are made of lacquer or fiberglass and have been painted using patterns and designs or solid colors. The style of your baby grand piano is entirely up to you and there are many beautiful types to choose from.
A baby grand piano makes a certain statement in your home. I have been in homes where the baby grand piano is used as a focal point in a room, even though no one in the home plays the piano!
Learning on a Baby Grand
Does someone in your family want to learn to play the piano? A baby grand piano is the perfect instrument to learn on. Children and adults alike will learn and enjoy playing on a baby grand piano. They will be able to learn to appreciate and discern the intonation and tonality of the instrument when they learn on a piano of  high quality.