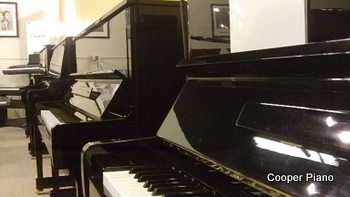 What steps should you take when purchasing a piano?
Purchasing a piano is a once in a lifetime opportunity and it can create an abundant amount of enjoyment and stimulation for the entire family. Piano prices can vary greatly depending on your purchasing option. I would recommend you take a little time and do some research before deciding on which piano is best suited for you and your family.
A piano will provide sophistication and elegance to your home so you want to make sure that it plays properly and matches your homes interior for aesthetic purposes. Picking a cabinet style and finish style is just as important as the sound of your piano so take the time to take all aspects of your purchase into consideration and compare piano prices accordingly as well.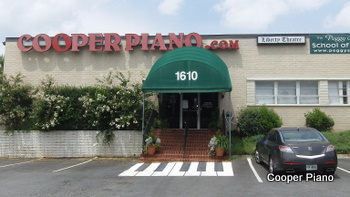 There will need to be a a sort of harmony between you and your piano. Meaning, you will want to find one that has the feel and musical tone that you like best or which best suits your
style of playing
. One of the best ways to accomplish all of your goals when buying is to visit a local
piano store
. They can help you decide on which style and sound works best for you. If you do not have a local dealer, then I would recommend you visit Cooper Music at cooperpiano.com. They have the understanding and know how to help you pick out the best piano for you and your family. With over 100 years of proven service, they are a leader in the industry, and with no middle man, the savings are passed on to you. They offer all of your shopping needs in one place at an affordable price and can help you with tuning and even moving your piano.
After deciding on which piano you want to buy, you can either purchase it from a new or
used pianos
dealer. If you cannot find a local seller, then Cooper Music has the right price and product availability that you are looking for in an instrument with an excellent customer service team at your disposal. For more information visit Cooper Music and their staff will gladly help you with your decision while you decide which piano to buy. Your piano purchase will be a memorable one, and you will be placing value on you and your
families education
and well being.