With their many advantages and beautiful sound quality, it is no wonder that digital pianos are in popular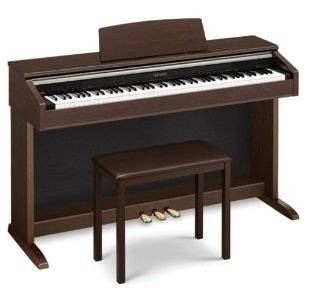 demand. But what should you look for when seeking out the right instrument for you? A satisfactory buying experience begins at the music store itself. When shopping for a digital piano Atlanta, here are three key things to look for from your piano retailer.
Quality Inventory
Your piano vendor should have a wide selection of superior instruments on display for you to choose from. Keep an eye out for the brands that you know you can trust, such as Yamaha, Samick, Casio, and Kohler & Campbell. The ideal retailer for a digital piano, Atlanta, will have multiple product lines at the ready for you to try out. This will ensure that you find the right fit for you.
Knowledgeable Staff
When weighing out your options, your digital piano retailer should have a highly competent team that is well educated on all of their brands and products. Look for a staff with a strong history in both musical education and practice. Coupled with experience, sales staff should have a customer service mentality. Members of your retailer's staff should be enthusiastic and helpful when assisting you in your search for a digital piano that meets your needs.
Reliable Service
Finding the right store to purchase your new digital Piano, Atlanta, doesn't stop at the point of sale. Your ideal retailer should offer a team of service specialists, qualified to handle your digital piano whenever it is in need of service such as a scheduled piano tuning or a repair. Receiving service by an unqualified piano technician could result in further damage to your digital piano and thereby void your warranty. The right store will offer quality piano technicians to take care of your digital piano and make sure it will have a long life.
Buying a digital piano is the purchase of a lifetime. With the right instrument, your purchase is a true investment in the fine art and culture of music for yourself, and generations to come. When buying your new digital piano, Atlanta, take care to consider the store's quality of inventory, the experience and courteousness of the store's staff, and the reliability of the store's service.
Which of these key factors is of most importance to yourself? What else might you expect when searching for a new digital piano?