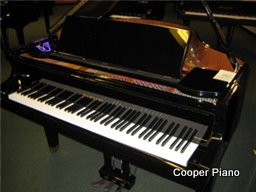 There are many piano manufacturers that produce high quality instruments the world over, but just what is it about Baldwin pianos that makes it an American favorite? It may have something to do with its roots.
The Baldwin piano company began its operations in 1890, and produced its first piano, an upright model in 1891. The company was started by Dwight Hamilton Baldwin, a piano teacher in Cincinnati, Ohio. Baldwin made a vow to build "the best piano that could be built," and he started two different companies to make this happen, Baldwin piano was one of those two companies.
Production began in earnest in a piano factory in Cincinnati in the early 1920's, and like other manufacturers at the time, Baldwin piano concentrated on building player pianos.
After World War II had ended, Baldwin produced its first electronic organ. At that time it changed its name to the Baldwin Piano & Organ Company, and by 1965 the company had made the city of Conway, Arkansas, the new home for its piano manufacturing factory.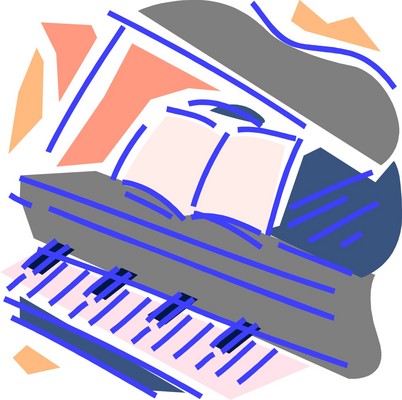 Today Baldwin is known for some of the finest manufactured pianos available on today's market. Though Baldwin's piano manufacturing operations now are mostly outside of the United States due to economic problems, Baldwin still manufactures custom pianos to order in its Trumann, Arkansas factory.
Baldwin pays special attention to the way they manufacture their pianos, and different materials are used to construct a finished product. Baldwin uses seasoned hard rock maple for many of the action parts for their pianos, and their wood parts are kiln dried to remove moisture. Their piano cases are veneered using only the finest woods available for use in their cabinets including Mahogany, Cherry, Oak and Walnut.
A few artists that have been associated with Baldwin pianos are, José Iturbi, Claudio Arrau, Mike Shinoda, Jorge Bolet, Earl Wild, and Walter Gieseking. Two famous composers of music include John Williams, the famous composer responsible for the Star Wars soundtrack and Leonard Bernstein whose musical compositions include film scores and musicals such as "West Side Story."
The owners of Cooper Piano have a very simple credo and that is "Build a better world through music education." And they make this happen through the quality of the products they recommend and sell to their customers including the Baldwin BH185 grand piano and the Baldwin BD122 Vertical Piano.