Music is one of the most wonderful of all our earthly joys, if not the most wonderful. It's safe to say that every human has been touched by music. Even the most primitive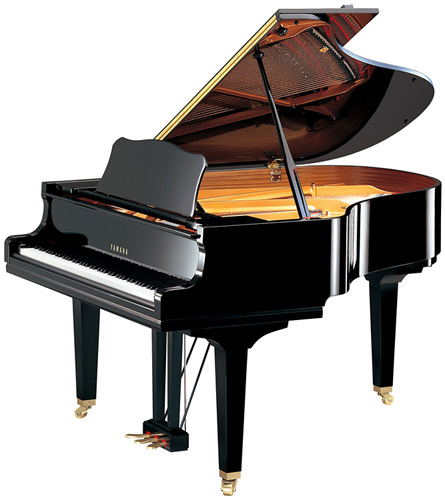 cultures enjoy music. It's the rhythm of life itself. From the
rhythmic heartbeat
heard within the womb to the last breath we take, music is an integral part of our lives.
The way we express it comes down to style and instrument. For centuries, one of the most beautiful instruments to bring music to our hearts has been the piano. The baby grand piano, specifically, has been one of the most popular styles of piano. It's small enough to fit in a normal size home and it produces a lovely sound.
Learning to play the piano has been one of the most rewarding experiences of my life. My parents started my piano education when I was quite young. At first, they admitted, they had doubts that I would be able to benefit from it or even be able to focus enough to achieve any measure of enjoyment from it. I was a feisty child with a short attention span and a lot of energy. A baby grand piano was a major expense for them; if it didn't work out, it would have been a waste of money.
Fortunately, like most children, I took to music quite enthusiastically. I enjoyed hearing the sounds that I made and I felt proud. It was very empowering and made me feel wonderful. I gained an awareness of myself and the beauty of music. It made me a gentler person, I think. Somehow, creating music softens your soul and spirit; it seems to make a big difference in a personality and attitude. It certainly did for me.
At first, I resented the early practice sessions and "homework" that required playing the same things over and over but I soon learned that once I got past that stage, I was home free. The lessons I received from my instructor at the local Cooper Piano were actually very enjoyable. My instructor was patient with me and very understanding. I cannot overstate my lifelong pleasure derived from those lessons.
For any parent considering giving their child piano lessons, I say go for it! Your child can only become a happier, more rounded out person as a result. They don't need to be professionally bound, just bound for music's enjoyment.