Description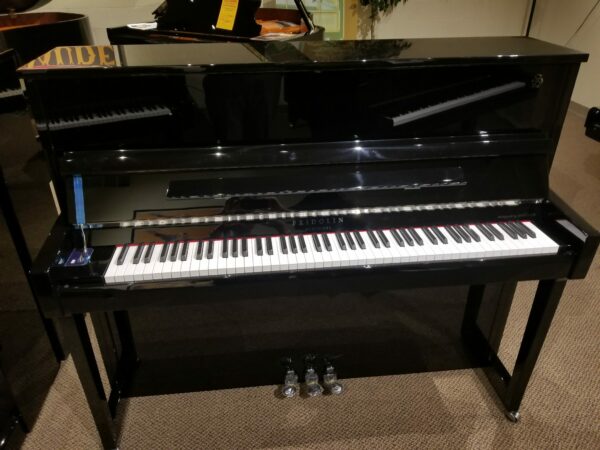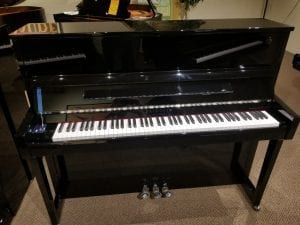 Fridolin instruments are part of the brand family of Schimmel.
This guarantees that you are purchasing an instrument of value for
which Schimmel vouches with its name!
All Fridolin instruments are based on a Schimmel technical design.
With over 130 years of excellence in piano making we ensure that Fridolin
pianos offer the soul of a German piano in sound and touch.
All Fridolin instruments have a Schimmel cabinet design.
Schimmel has been awarded with numerous design awards such as
the red dot award, the Good Design Award and the nomination for
the German Design award. Fridolin instruments look classy and stylish.
All Fridolin instruments are manufactured in China according to a
defined processes from Schimmel and supervised by German craftsmen
from Schimmel. This assures a continuous quality promise.
All Fridolin instruments are made of carefully selected materials such as
German Hammer felt and Rösslau strings, to warranty that you are
purchasing an instrument of value.
All Fridolin instruments are equipped with Schimmel´s extended
factory warranty to assure that you are purchasing a durable instrument.
Solid craftsmanship and an exquisite choice of materials make this a very desirable piano. Featuring: AAA Solid Spruce Soundboards, German Roslau Wire, All Maple Action Parts and Cold Pressed Hammers.
Brother to Wilhelm, the founder of Schimmel Piano in Germany,  Fridolin Schimmel came to the United States and founded his own piano company in 1893.  Fridolin's new home in Minnesota was ideal for piano manufacturing with its tradition of high – grade lumber.  With the combination of genius piano designs and materials, the Fridolin piano developed an excellent reputation, as did his brother in Germany.